One of the most fun parts of changing seasons is new shoes.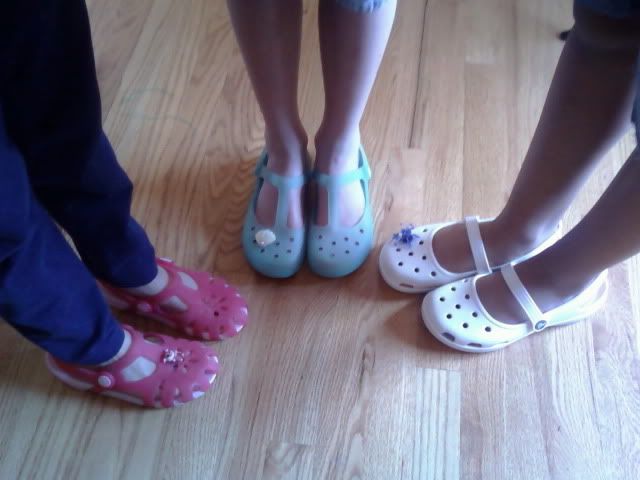 Maria's soccer season is nearly over. One more game and the team party. She is going to do some volleyball and a soccer camp this summer. Zoe had her first week in the advanced gymnastics class and it was pretty shocking to her. It is a big leap in intensity and she was thrown, that is for sure. But after a day or two of recovery, mostly emotional, she is ready to go again. We'll see how it goes. Luci has about three weeks of dance class left, then her recital. She has lost most of her interest in dance. She'll go to a two week theater camp this summer and then we are looking into karate and possibly a different choir, more of a show choir, in the fall. It is called the Colorado Children's Chorale. She has to audition and is pretty excited about it.
I've been doing some research on masters degrees. I don't know yet if I want to commit myself to going back to school or not. If I do, it will most likely be in history with an eye toward research or museum work. Teaching doesn't really appeal to me, but who knows? I feel this sense of anticipation about life lately. Like there is something to look forward to for the first time in a long time. Changes, growth...maybe it is just spring. Regardless, it is a good thing.